TRAIN | PREPARE | PROTECT
"Excellent training equals excellent dogs."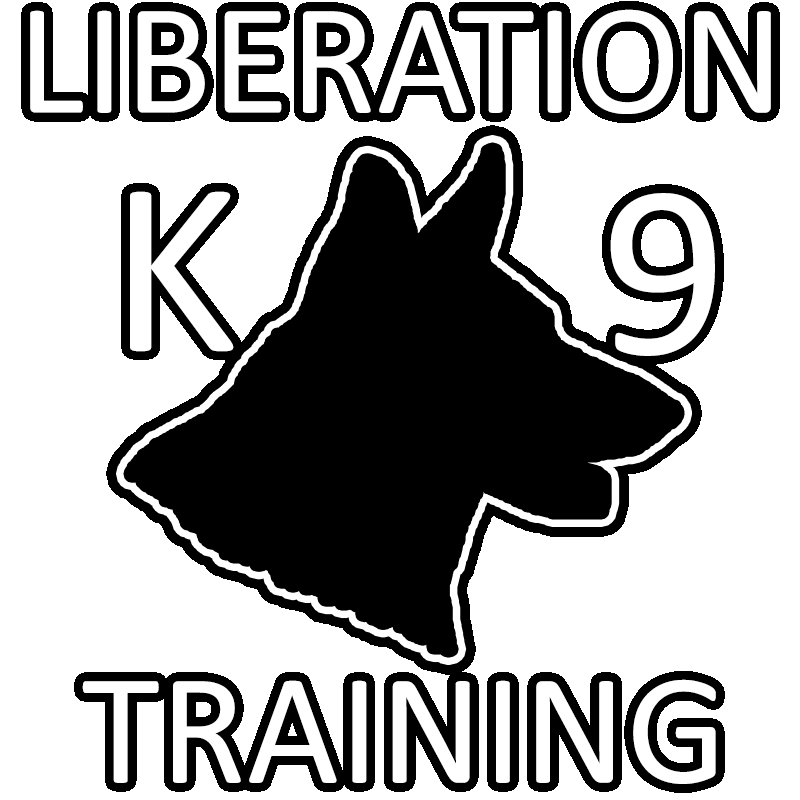 Book a first time session
Access our FREE educational blog suite featuring topics such as practical household obedience, behavior management, and personal protection training philosophy!
Take the first step in the Liberation training process by booking a no cost consultation today!
The brainchild of over four decades of professional K-9 experience the renown "Liberation Training Method" is a combined training methodology created by Robert & Kevin that places communication, understanding, and utilitarian practicality at the forefront of training protocols. The "Liberation Training Method" has proven that providing a unique learning experience to both dog and owner forges lasting results and sets our clients ahead of the pack. Each dog is as different and unique as their owners and each training program is individualized to meet diverse learning styles and needs. Below you will find a more detailed examples of the "Liberation Training Method" in practice and how we implement it across all of our training programs.
OBEDIENCE TRAINING
Obedience training should be easy to implement, practical in application, and fun! Sticking to our philosophy of practicality we have created a training system for obedience that gives our clients the tools necessary to have a well trained dog that walks great on leash, comes when called, and has good manners. Utilizing reinforcement based training methods our obedience program will allow you to learn how to truly communicate with your dog in a manner that they understand. Our basic obedience training starts with on leash training and includes the traditional commands of "sit", "down", "loose leash heeling", "stay", & "here". During our puppy training programs we also cover typical puppy behaviors that can lead to problems as your dog gets older. If you want to create a bond with your dog that will last a lifetime these program is for you!

Puppy Training

Adult Dog Basic Obedience

Advanced Off Leash Training

Private Session Programs

In-Board Training
PERSONAL PROTECTION TRAINING
With over four decades of combined military, law enforcement, bite-sport, and personnel protection training Liberation K-9 Training's unique "Liberation Method" is taking the personal protection training industry by storm. Liberation K-9's training philosophy regarding protection dog training creates well balanced and socialized dogs that are not "aggressive" or "mean" but rather confident and under control of their owners and handlers. Personal protection dogs should not be a danger to society. Outdated and cruel training methods of old create dogs that bite out of fear rather than dogs that bite out of a forged confidence created through successive engagements. Dogs that are safe around your children and confident enough to engage a deadly intruder are created only through an intensive process of trust. Trained protection K-9s are filling serious personal security holes and are a powerful less than lethal use of a force that can be utilized in a variety places where firearms are not allowed or are not practical.

Foundational Bite Training (New/Novice/Green Dogs)

Intermediate Bite Training (Targeting, Leg Bites, Bite Duration, Etc)

Advanced Real World Scenario Based Training (Car Jacking, Home Invasion, ATM Robbery, Shop Funds Transfer Protection)

Tactical Movement Integration Training

Gunfire Conditioning & Desensitization Training
From basic handler and home defense to elite VIP protection and estate protection training our protection training programs are completely customizable by design to meet a wide variety of diverse and unique security needs.
BEHAVIOR MODIFCATION & REHABILITATION PROGRAMS
The Liberation K-9 Training team has an impressive track record in assisting our clients in rehabilitating the most dangerous dogs with some of the most severe behavioral aggression problems to include; dominance aggression, fear based aggression, dogs with recorded real bites, hyper-reactivity, resource guarding, and dog on dog aggression. These programs are intense in nature and often require long term training, management, and deconditioning processes. Liberation K-9's behavior modification and rehabilitation programs are ideal for red-zoned dogs with real world bites, working dogs with severe behavioral issues (department, agency, or private client dogs), and pet dogs that other trainers have refused to work with. Our team has over four decades of working with some of our nations finest dogs and takes every professional safety precaution when dealing with these types of dogs. Our clients safety, their dogs safety, and our safety are priority number one as well as providing timely, effective, and practical solutions.
​
Pet Dog Behavioral Modification

Red Zoned Dog Rehab

Working Dog Behavioral Solutions (Department, Agency, Private Enterprise)